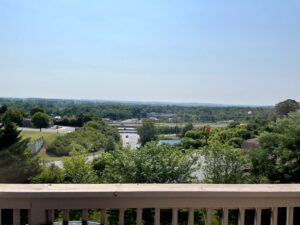 PAROUSIA MINISTRIES HOUSE OF PRAYER is a place where guests that relate to the deeper spiritual life teachings on our website can come to visit the ministry for a specific time of personal prayer.
Motels are conveniently available locally; for more information search the web for "motels near Thurmont."  Also close are several stores and restaurants, including the Mountain Gate Family Restaurant whose home style cooking and "all you can eat" buffet give plenty of tasty dishes and desserts for you to pick from.
Our desire is to be a place marked by the presence of the Lord where others can join us in prayer, worship and fellowship.  Special times of teaching are also made available.
The Lord is raising up an overcoming people who He can use today.  May we be a part of that people, and be a source of strength and encouragement to others who have the same desire.