EMAIL LIST
Periodically we send out an email with a short teaching or a ministry update.  If you would like to receive these, please add your name to our email list.
Your gifts are greatly appreciated and are tax deductible. You can give to Parousia Ministries by using the secure link below or by sending your tax deductible gift to: Parousia Ministries, PO BOX 236, Thurmont, MD 21788
To donate online, you can use your credit card or your PayPal account. To receive a Tax Deductible Receipt, please fill in your billing address and check the box to share your address with Parousia Ministries. A monthly receipt and an end of year donation summary will be mailed to this address.
TO CONTACT US
Mailing address:
Parousia Ministries, PO Box 236, Thurmont, MD 21788
Email address:  nancy@wadetaylor.org
DEAR READER
Thank you for visiting this website. Much prayer, time, and effort goes into this site, www.wadetaylor.org.  Your interest and support are greatly appreciated.
If you have any thoughts, comments, or suggestions, please e-mail me at nancy@wadetaylor.org and we will respond as soon as possible.
The Lord called me in 1981 to be a support to my dad's ministry.  Later, I realized it was not to support just a person, but a vision, the preparation of a people for the end-time purpose of the Lord.  It is a privilege to continue in this calling today.
Our prayer is that you increasingly prosper, both spiritually and in your life  circumstances, beyond all that you have experienced in the past, and also, may you be blessed in life, in health, and in all that is before you.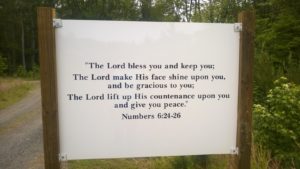 May the Lord Bless You